I've seen lots of top ten lists recently and it got me thinking about what books I enjoyed most this year. I beat my Goodreads goal of 75 books by a few so there was a lot to pick from. Some of these are re-reads, but it doesn't change the fact that they were among my favorites of the year - I'll probably read a few of them next year too. ¯\(ツ)/¯ These are in no particular order and are all 5 star reads in my book.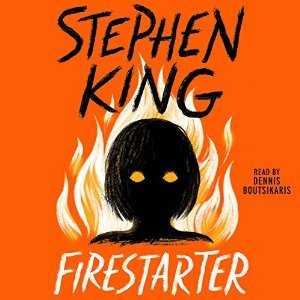 Firestarter was one of the final books I read in 2019, and it did not disappoint. Stephen King endings can be hit or miss, but I really enjoyed this one.
Andy McGee and Vicky Tomlinson participated in a drug experiment run by a veiled government agency > known as The Shop. One year later, they marry. Two years later, their little girl, Charlie, sets her teddy bear on fire by simply staring at it.
I half-expected this to be more similar to Carrie - but with pyrokinesis instead of telekinesis. These are very different books. Any story about secret government agencies trying to cover up something they don't understand will always have my attention. Firestarter has it all - it's scary, funny, heart-breaking, and thought-provoking. The "science" backing the supernatural aspects of stories like this is tough to make convincing but I think King did a good job of making everything realistic. There's even a few anecdotes at the end regarding some of the actual events that were inspirations for the story. Goodreads Review ->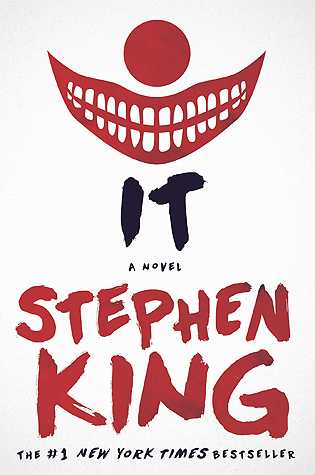 In my excitement for IT Chapter 2 this year, I re-read IT. There's nothing I can say that hasn't been said in a million other reviews for IT, but I'll just add that this is one of King's books that stuck with me the most. It's a long, thrilling, weird, terrifying coming-of-age tale that will always be a favorite of mine.
---
NOS4A2 might be my favorite novel of all time. I don't see myself not reading this every December going forward. I've read or listened to it three times now and it only gets better. NOS4A2 is such a unique and refreshing take on vampires, this is a book I could recommend to anyone - horror fan or not.
---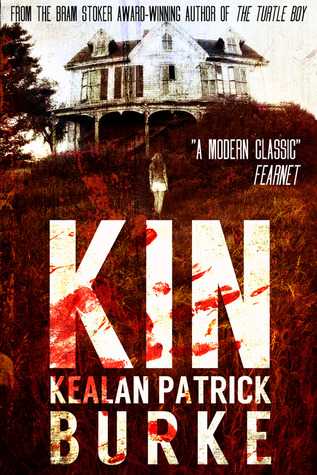 Damn, this book is so well written you don't even notice the dread you're feeling until it's too late - then you can't put it down. Horrifying, heartbreaking, but also satisfying - this pretty much cemented the fact that I'll forever read anything Kealan Patrick Burke writes. Goodreads Review ->
---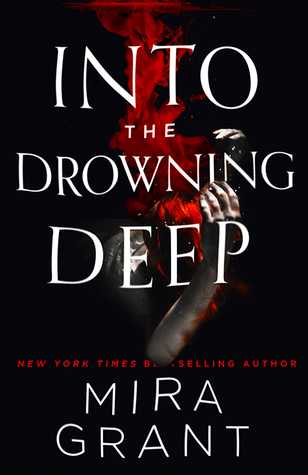 I did not expect to love a book about Mermaids. This is another one of those sci-fi/horror novels that makes the science (and all the politics) around searching for killer mermaids seem so realistic. Apparently there is a prequel to this, which I still haven't read, but definitely intend to.
---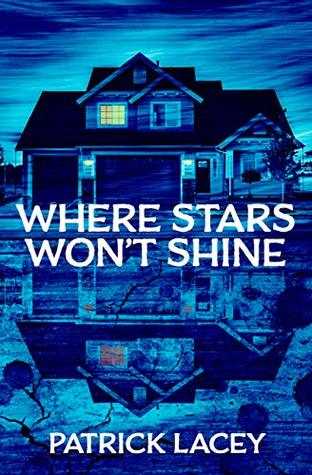 Where Stars Won't Shine is the only Pat Lacey book I've read so far, but it will not be my last. I've actually got a copy of Lords of the Deep, which was co-written with Tim Meyer, on my shelf at home waiting for me. This book ticks all the boxes for me. It's like a darker version of the old Nickelodeon show Are You Afraid of the Dark?, with a dash of NOS4A2. The world-building was fantastic and detailed and the characters are likable. Goodreads Review ->
---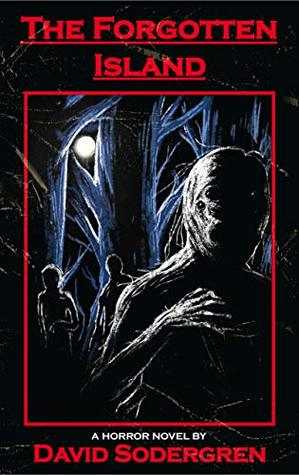 The Forgotten Island is David Sodergren's debut horror novel. Go buy it, right now. Also pick up the follow-up: Night Shoot. I don't want to give anything away here, so I'll just say that the "villian" in this book is legitimately one of my worst fears. This is a dark, gory ride, but with some humor sprinkled in to balance things out. I can't wait to read everything David writes.
---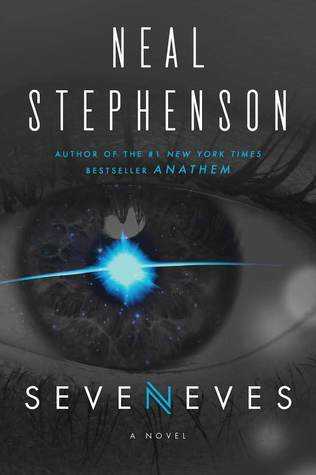 This is pure, hard sci-fi at it's finest. I listened to this on audio, but want to get a paperback copy so I can re-read it and hopefully pick up some more details. Some of this was over my head but the real-life implications described in this book stuck with me for a long time after reading.
---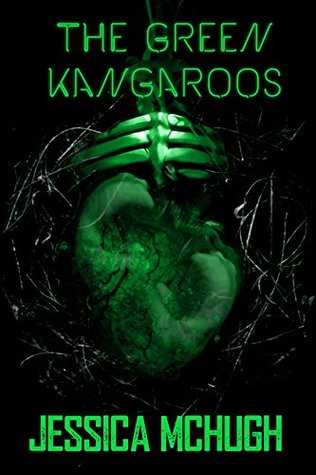 I'd never read addiction horror before Jessica McHugh's The Green Kangaroos, but the synopsis definitely caught my attention:
Perry Samson loves drugs. He'll take what he can get, but raw atlys is his passion. Shot hard and fast into his testicles, atlys helps him forget that he lives in an abandoned Baltimore school, that his roommate exchanges lumps of flesh for drugs at the Kum Den Smokehouse, and that every day is a moldering motley of whores, cuntcutters, and disease.
Warning: this is a dark and depressing read. The Green Kangaroos takes place in the future, set in 2099, but I think a lot of what goes on here applies to addicts today: the mindset, the impulses, erratic behavior. It's really sad, and Jessica McHugh holds nothing back. I remember thinking Damn… several times while reading this.
---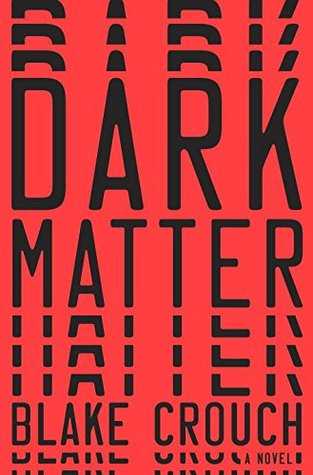 Every Blake Crouch book I read is better than the last. I literally could not put Dark Matter down. I've got Recursion on my shelf and I cannot wait to dig into it.
---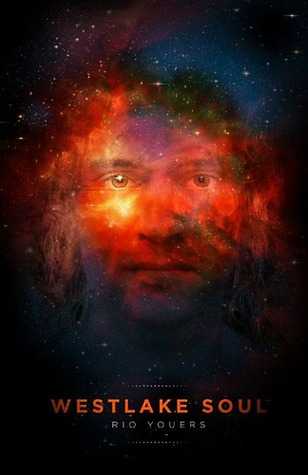 Westlake Soul took a bit of patience to locate a copy. It is currently out of print and not available as an e-book (there might be an audio version available now though) and any used copy was being sold on Amazon for $600+. I'd been hearing about this book for a while now and I needed to read this book, so I put a price alert on CamelCamelCamel to notify me if/when it became available at a reasonable price. Finally, a used copy was available for <$20 so I jumped on it.
This book crushed me.
Westlake is in a permanent vegetative state. He can't move, has no response to stimuli, and can only communicate with Hub, the faithful family dog. And like all superheroes, Westlake has an archenemy: Dr. Quietus—a nightmarish embodiment of Death itself.
This the story of a surfer, Westlake, who, after getting into an accident, is now in a vegetative state. He is aware of his surroundings, but cannot communicate (except with the dog), so you can imagine his frustration. So now he'll need to find a way to let his family know they can't give up on him; he just needs a little more time.
I just got the chills again thinking about the book as I type this. Seriously, everyone needs to read this book.
---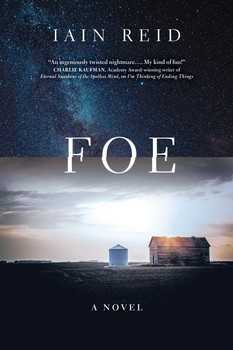 After reading I'm Thinking of Ending Things, I knew I'd be picking up anything Iain Reid put out. This is such a strange and paranoia-inducing story. I'm not going to mention anything about this story as I think you need to go into it fully blind. Read this book.
Honorable Mentions
I read a lot of books this year, and enjoyed most of them. I couldn't make a list without including these as well.
2020 Goals:
Read more: comics, graphic novels, and non-fiction
Write more reviews (here, Goodreads, Amazon)